Two artists recount their intertwining journeys of friendship and resilience in the Central Desert through the medium of animation.
Arrernte and Southern Luritja artist Sally M Nangala Mulda and Arrernte and Western Arrarnta artist Marlene Rubuntja have developed their practice to be completely recognisable and representative of the place in which they live, Mparntwe/Alice Springs. Working from Tangentyere Artists and Yarrenyty Arltere Artists (art centres), these senior women have established themselves as two of Australia's leading visual artists.
The third Artbank + ACMI Commission, Two Girls From Amoonguna, encompasses video, soft sculpture and paintings, with the centerpiece the animated work titled Arrkutja Tharra, Kungka Kutjara, Two Girls.
Arrkutja Tharra, Kungka Kutjara, Two Girls delves into the reality of First Peoples' experiences in Central Australia by chronicling the artists' successes and struggles. The work centres Sally and Marlene's voices, as well as the voices of their younger family members, who can be heard in the animation. It was made in collaboration with Ludo Studio, the Emmy-award winning production company behind Bluey, Robbie Hood and The Strange Chores, along with script writer Courtney Collins, Left of Elephant Sound and Tangentyere Artists producer Ellanor Webb.
Figures from Marlene's soft sculptures and Sally's acrylic on linen paintings star in the animation, embedded on top of Marlene's ink on paper works of the Central Australian landscape. Bringing together both artists' practice, Sally's iconic cursive painted lettering produce the subtitles.
Having grown up at the Amoonguna Settlement outside of Mparntwe/Alice Springs in the early 1960s, the two friends wouldn't reconnect until much later in life, after both of them had seen their fair amount of hardships; now having achieved so much, they are immensely proud of one another.
Two Girls from Amoonguna is an exhibition about two of Australia's leading artists and their journey to get there.
– Curated by Jenna Rain Warwick (Luritja)
Sally M Nangala Mulda and Marlene Rubuntja are the recipients of the 2022 ACMI + Artbank Commission.
The ACMI + Artbank Commission is a three-year commissioning program established in partnership with Artbank that enables Australian artists and filmmakers to create new works that are conceived at the intersection of art and cinema.
---
About the artists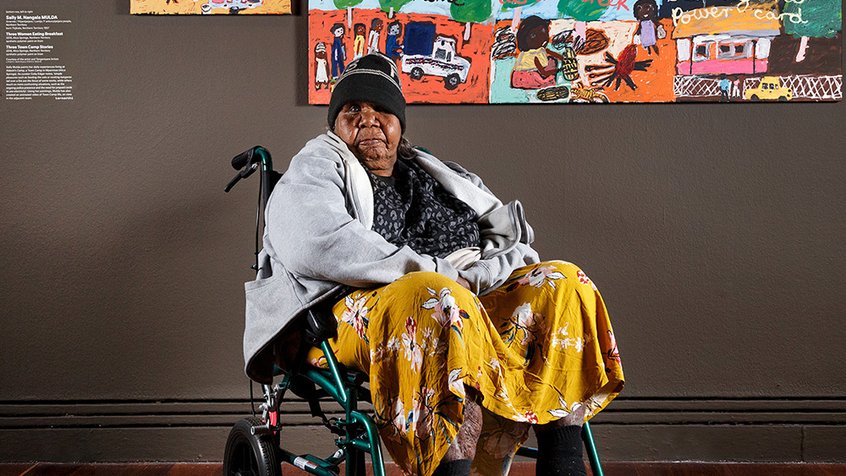 Sally M Nangala Mulda was born in Titjikala in 1957, and currently resides in Abbott's Town Camp by the Todd River in Mparntwe/Alice Springs. Her figurative paintings of bold fluid movement, layering of colours and cursive descriptive text candidly depict lived experiences within this camp...
Marlene was born in Mparntwe/Alice Springs in 1961, and grew up at Amoonguna community, east of Alice Springs where she went to school. Rubuntja learned to sew at Yirara College, Mparntwe/Alice Springs, however she only began making soft sculptures at Yarrenyty Arltere in 2009...
---
---
Visitor guidelines, information on accessibility, amenities, transport, dining options and more.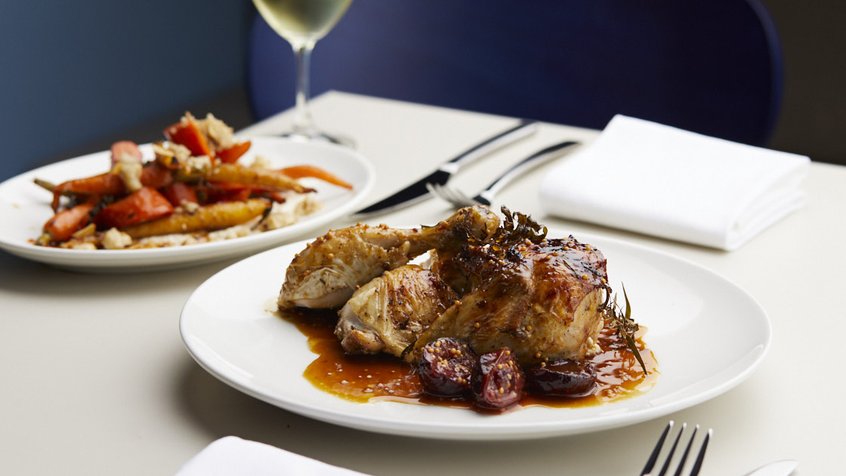 Our restaurant, cafe and bar in the heart of Fed Square features a seasonally driven menu developed by acclaimed Melbourne chef Karen Martini.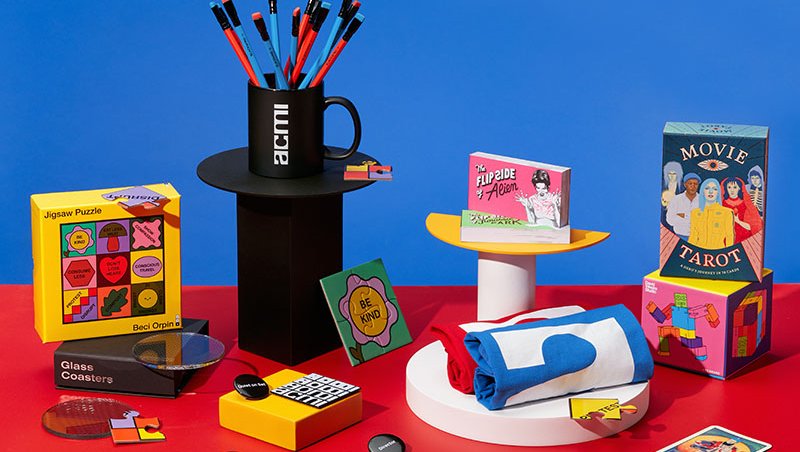 Melbourne's favourite shop dedicated to all things moving image. Every purchase supports your museum of screen culture.