A special program of films and talks with leading Australian cinematographer and director Warwick Thornton.
As part of ACMI's Melbourne Winter Masterpieces® exhibition Light: Works from the Tate's Collection, we present a focus on two Australian cinematographers who have mastered the technical language of light and turned it into an artform – cinema.
Warwick Thornton is a Kaytetye man whose debut feature film as director, Samson & Delilah (2009), won the coveted Camera d'Or at the 62nd Cannes International Film Festival. Thornton was also that film's cinematographer and has a prolific practice in this field – alongside Samson & Delilah he has lensed most of his own films (Sweet Country, 2017) and television series (Mystery Road, 2020; Firebite, 2021–22) as well as the work of other celebrated directors, including Rachel Perkins' Radiance (1998) and Wayne Blair's The Sapphires (2012).
Thornton will join beloved Australian film critic Margaret Pomeranz for a special in-conversation about his work at ACMI Cinemas on Friday 15 July. He will also introduce two double bills live at ACMI, pairing his own works with films that have inspired his cinematography practice: Jim Jarmusch's Down by Law (1986) and Wim Wenders' Paris, Texas (1984), both of which had Director of Photography Robby Müller at their helm. Warwick Thornton Selects: Sweet Country + Down by Law plays on Saturday 16 July, and Warwick Thornton Selects: Samson & Delilah + Paris, Texas plays on Sunday 17 July.
– Ghita Loebenstein, Head of Cinemas, ACMI
---
Don't miss these related events
Explore Warwick Thornton's work as a cinematographer and director across short films and features, or rent a Wim Wenders' classic that inspired him. All short films are available to watch for free.
---
From Turner to Kusama, celebrate the groundbreaking artists who harnessed the elemental force of light over 200 years of art history.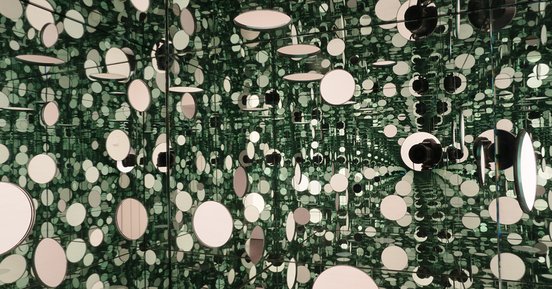 COVIDSafe visitor guidelines, information on accessibility, amenities, transport, dining options and more.
Experience ACMI in the very best way. Get a range of discounts and invitations to exclusive previews.
Make the most of your visit to Light: Works from Tate's Collection with a special lunch offer from our restaurant, bar and cafe in the heart of Fed Square.
---