Part way through In the Mood for Love 花樣年華 (2000), Mrs Chan (Maggie Cheung) hovers at the edge of a mahjong game, then moves away. She pauses by a window, arm over stomach, and sips tea from a glass tumbler. Lifting her downcast eyes, she sighs. Her sky-blue, daffodil-splashed cheongsam is one of many she wears throughout the film, marking the passage of time. 'Yumeji's Theme' presses on, strings wavering between hope and melancholy. We cut to Mr Chow (Tony Leung Chiu-wai), her neighbour, and the camera pans across the front window of his office. Chow laughs at a joke as he moves to the foreground. He takes a drag on his cigarette and looks mournfully into the distance.
Wong Kar Wai's atmospheric films plumb the depths of characters' inner lives, centring urban loneliness. In the Mood for Love uses doors, windows, and walls to frame and contain, heightening the viewer's sense of claustrophobia. "We always wanted something in front of the camera," Wong says, "because we wanted to create a feeling that the audience becomes one of the neighbours. They always observe these two people." Chan's and Chow's spouses, who are having an affair, are never shown on screen; their disembodied voices emphasise the protagonists' alienation.
Born in Shanghai in 1958, Wong and his mother left for Hong Kong when he was five; his siblings and father were to follow, but the Cultural Revolution meant the borders were suddenly closed. Separated from family and friends and unable to speak Cantonese, the pair often went to the cinema. This exposed Wong to a range of styles, including Taiwanese, French, Italian and Hollywood. He studied graphic design, then undertook a training course with the TVB television network. After several years as a screenwriter, he directed his first feature, a gangster film titled As Tears Go By 旺角卡門 (1988).
His follow-up, Days of Being Wild 阿飛正傳 (1990), was less commercially successful but stood out for its use of voiceover, music and montage; its fragmented structure was inspired by the quick cuts on MTV, as well as the multi-perspective, non-linear narratives in Latin American literature such as Heartbreak Tango (1969) by Manuel Puig and Love in the Time of Cholera (1985) by Gabriel García Márquez. After Yuddy (Leslie Cheung) callously breaks up with Su Li-Zhen (Maggie Cheung), she confides in a policeman (Andy Lau) who chances upon her outside Yuddy's apartment. One night, Su joins him on his patrol. They talk about their childhoods and her ex, criss-crossing Hong Kong's tram lines. "I always thought one minute flies by," she says. "But sometimes it really lingers on. Once, a person pointed at his watch and said to me, that because of that minute, he'd always remember me."
Wong's films are suffused with nostalgia, whether that be for a past (almost) lover, the 1960s Hong Kong of his childhood, or a crumbling bygone era. Clocks, cigarette smoke and rain, ephemeral yet cyclical, crop up repeatedly. Towards the end of The Grandmaster 一代宗師 (2013), Gong Er (Zhang Ziyi), the headstrong only daughter of a kungfu master, asks Ip Man (Leung), "Is this street of schools all the Martial World has come to be?" Wong spent three years travelling around China interviewing martial arts masters to prepare for the film. "One of our goals was to represent these styles in a real and honest way," he says, "which meant keeping CGI to a bare minimum." Early in the film, Gong challenges Ip to a fight; their eyes lock as they spin through the air, close enough to kiss.
The Grandmaster goes beyond being an arthouse biopic on the Wing Chun master who taught Bruce Lee; it is about legacy and kungfu as a way of life, that is, living with humility and integrity. Gong's father wants her to marry, but instead she vows to avenge his death. The final showdown with Ma San (Zhang Jin), her father's arrogant disciple, takes place on a snowy railway platform, beside an impossibly long moving steam train. A decade later, Gong dreams of once again practising kungfu in the snow. She narrates: "A great age offers a choice: stay or move on. I choose to remain in my era, the times when I was happiest." Her smile, like the winter sun, dazzles.
Infamous for improvisation, lengthy shoots and down-to-the-wire edits, Wong describes his fluid style as "more of a discovery process rather than a mechanical one". Slow-moving montages are spliced with flashes of drama and violence, as silence, dialogue, music and colour coalesce to express distance and proximity. Chungking Express 重慶森林 (1994), for example, is shot "from a very long distance with long lenses, but the characters seem close to us". In contrast, the use of wide-angle lenses in Fallen Angels 墮落天使 (1995) mean "the camera is very close to the actors, but they seem far away".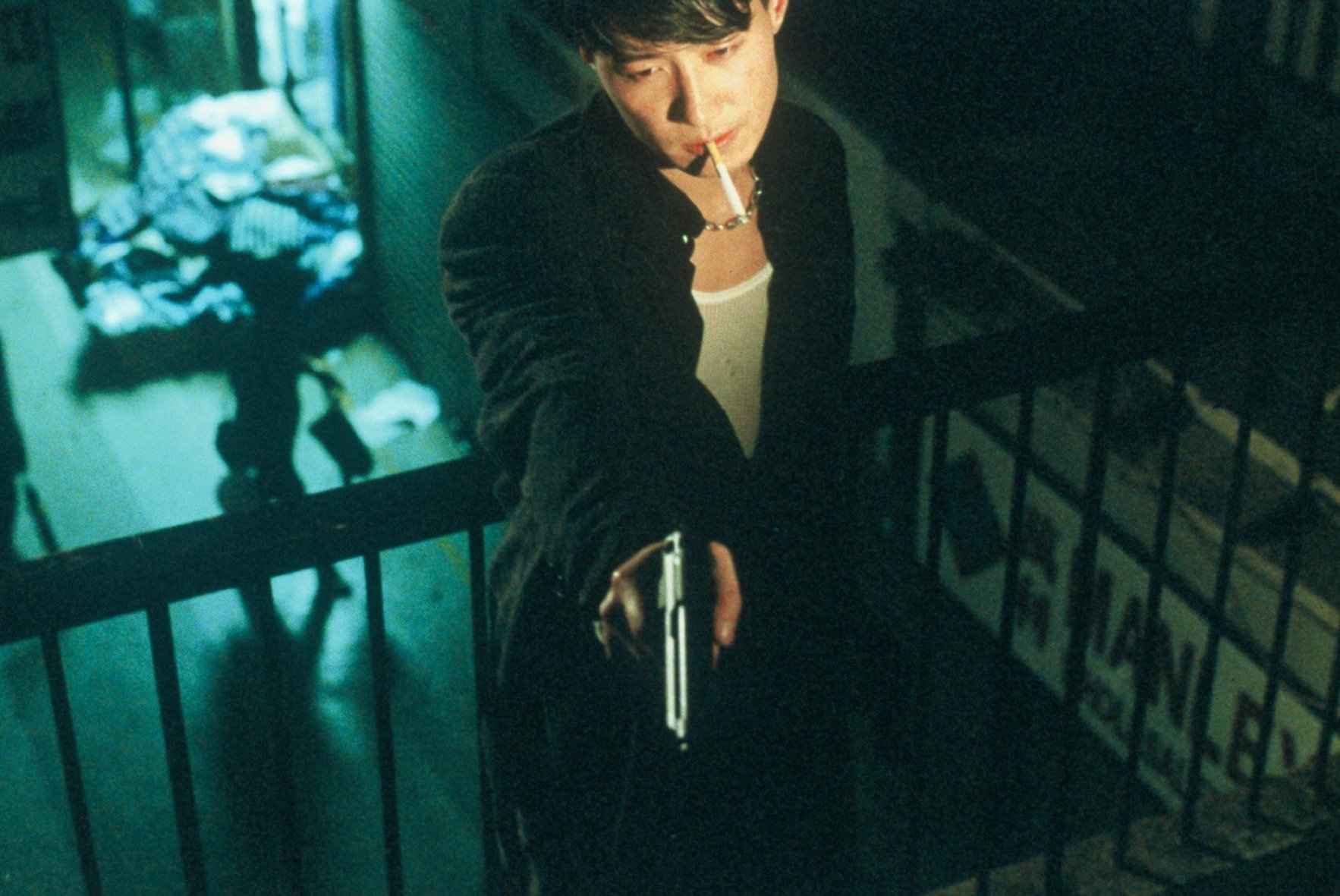 More than unrequited love, Wong is interested in unrealised love and its potential. His characters are restless, always leaving. Before departing Hong Kong, Mr. Chow telephones Mrs. Chan, "If there's an extra ticket, would you go with me?" Nat King Cole's 'Quizás, Quizás, Quizás' ('Perhaps, perhaps, perhaps') adds not only cosmopolitan flair but a tinge of regret. (Indeed, as one viewer notes, the inclusion of diagetic and non-diagetic songs in Spanish, seemingly not spoken or understood by the characters – or Cole himself – "creates another dimension of secrets and isolation in the film".) When asked about the thread that defines his oeuvre, Wong responds, "I would say longing more than regrets. I think longing is something that keeps us going. … my films are always about hope — longing for something better." In circling back to couples strolling aimlessly through the night, Wong expresses hope in human connection, even if, or perhaps because, it is fleeting. One minute, he reminds us, can last a lifetime.
Shu-Ling Chua is a Melbourne-based writer and critic. Her debut essay collection, Echoes, was published by Somekind Press in November 2020.
Love & Neon: The Cinema of Wong Kar Wai runs from 18 Feb – 15 Jul in our cinemas.
---
Don't miss Love & Neon: The Cinema of Wong Kar Wai at ACMI