The Melbourne Cinémathèque & ACMI present
Hail the Conquering Hero
Preston Sturges
|
USA
|
1944
|
Unclassified (15+)
Update
Cinémathèque's Preston Sturges season will take place at The Capitol with ACMI Cinemas currently closed due to urgent building works. There is no box office at The Capitol, so new memberships must be purchased online or at the ACMI Tickets and Information Desk, which will remain open until 7:30pm on screening nights. We apologise for any inconvenience and look forward to welcoming Cinematheque members back to the ACMI Cinemas soon.
___________________
Typical Sturges hilarity ensues in this crazy but biting satire of home-front America during World War II. Eddie Bracken features in an unbeatable performance as the woebegone protagonist who is rejected by the army due to chronic hay fever but stumbles into the role of war hero.
Preston Sturges wrote and skillfully directed this first-rate portrait of the dangers of blind hero worship and patriotism. A companion piece to the earlier The Miracle of Morgan's Creek, and the last film of Sturges' extraordinary run at Paramount, Hail the Conquering Hero features an outstanding supporting performance by Ella Raines.
Format:
Black & White, DCP
Preston Sturges (1898-1959) was the great shooting star of 1940s Hollywood cinema. Brought up by an itinerant mother who travelled to Europe to follow the likes of Isadora Duncan and Aleister Crowley, Sturges came to prominence in a burst of creativity and success on Broadway in the late 1920s before a ten-year stint as a jobbing and well-paid screenwriter for various studios including Paramount...
Read our COVIDSafe visitor guidelines, information on accessibility, amenities, transport, dining options and more.
About Melbourne Cinémathèque
Australia's longest-running film society screens significant works of international cinema in the medium they were created, the way they would have originally screened.
Melbourne Cinémathèque is self-administered, volunteer-run, not-for-profit and membership-driven.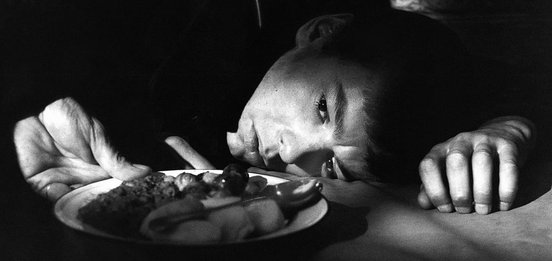 ---