Update
Cinémathèque's Preston Sturges season will take place at The Capitol with ACMI Cinemas currently closed due to urgent building works. There is no box office at The Capitol, so new memberships must be purchased online or at the ACMI Tickets and Information Desk, which will remain open until 7:30pm on screening nights. We apologise for any inconvenience and look forward to welcoming Cinematheque members back to the ACMI Cinemas soon.
___________________
One of the last great screwball comedies and the final true Sturges romantic comedy, The Palm Beach Story is probably the most fondly remembered of all the writer-director's breathless creations.
A runaway bride (Claudette Colbert) lands in Palm Beach and teams up with a wacky millionairess (Mary Astor) and her brother (Rudy Vallee). As the film hides its satire under layers of kookiness, Sturges regulars Joel McCrea, William Demarest and Franklin Pangborn are taken through mounting heights of absurdity as they skillfully traverse a peerless comedy of mistaken identities and flailing, failing marriage.
Format:
Black & White, DCP
Preston Sturges (1898-1959) was the great shooting star of 1940s Hollywood cinema. Brought up by an itinerant mother who travelled to Europe to follow the likes of Isadora Duncan and Aleister Crowley, Sturges came to prominence in a burst of creativity and success on Broadway in the late 1920s before a ten-year stint as a jobbing and well-paid screenwriter for various studios including Paramount...
Read our COVIDSafe visitor guidelines, information on accessibility, amenities, transport, dining options and more.
About Melbourne Cinémathèque
Australia's longest-running film society screens significant works of international cinema in the medium they were created, the way they would have originally screened.
Melbourne Cinémathèque is self-administered, volunteer-run, not-for-profit and membership-driven.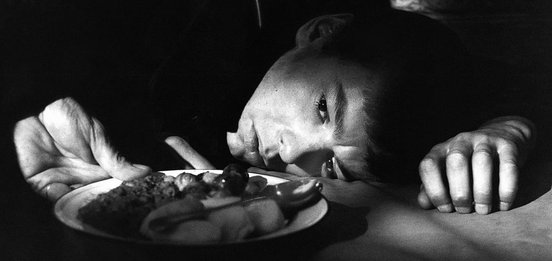 ---