The second act climax of Clueless features one of the most memorable lines in pop culture consciousness. After Cher (Alicia Silverstone) tries to warn her new BFF, Tai (Brittany Murphy), off pursuing a relationship with Josh (Paul Rudd), Tai responds with one of the sickest burns in movie history "Why should I listen to you anyway? You're a virgin who can't drive."
It's not just that Tai betrays her friend's rawest vulnerabilities that has kept it in the cultural lexicon for over 25 years, but the snarling sass that Brittany Murphy delivers the line with. As recently as 2018, Clueless director Amy Heckerling is still being asked about the origin of that specific piece of dialogue in an article in Interview magazine, which notes "the words still sting for a whole new generation of young audiences".
Naturally, the excerpt is routinely shared as a GIF and meme on social media. The GIF of the dialogue is often juxtaposed with a later interview of actor Brittany Murphy, with an additional line of dialogue explaining "Actually, when I filmed it, I was a virgin who couldn't drive", which demonstrates long-lasting and sustained interest in this iconic moment. It's also been immortalised on TV shirts, keyrings, coffee cups, fridge magnets and countless other merchandise that celebrates this stinging rebuttal.
But it isn't just a sick burn – the harshness of the line "forces Cher to reflect on her repeated failures to understand or appreciate the people in her life", propelling a soul-searching sequence that leads to the film's resolution. The broad range of interpretations – an insult, a declaration of vulnerability, a catalyst for change, a defensive mechanism – demonstrates the flexibility of the legendary line to signify and transport a multiplicity of meanings.
– Matt Millikan
---
Explore more stories about screen Goddesses at ACMI
---
This essay was written for Edit Line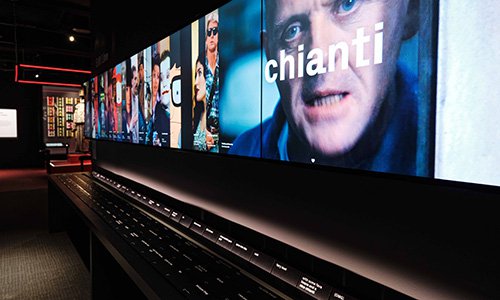 Create your own iconic film and TV moments in real time with Edit Line, an interactive experience in The Story of the Moving Image exhibition at ACMI.
Move physical blocks around to create a story from selected clips. Save your mini masterpiece with your Lens device and take it home with you.
---