For anyone growing up on 80s and 90s action blockbusters, if you said "I'm too old for this...", they'd know the next line was "sh*t". It's uttered, moaned and yelled throughout the uber popular Lethal Weapon film franchise by Detective Roger Murtaugh (Danny Glover), becoming synonymous with the grizzled detective.
By-the-books Detective Murtaugh is the quintessential sidekick to loose cannon Martin Riggs (Mel Gibson). In the first Lethal Weapon, he has just turned 50 and is preparing for retirement, which he justifies by muttering the immortal line. The line is so synonymous with Danny Glover, that he even uses it in other films like Almost Christmas, Maverick and TV show Psych. But Glover isn't the only person to use it. It's appeared in countless other films, as demonstrated in this mashup from Huffington Post.
But before that video appeared, YouTube user dossard15 uploaded a Murtaugh montage of the line in Lethal Weapon movies, which currently has 843,094 views and 324 comments.
There's even an episode of How I Met Your Mother named "Murtaugh", which features Ted Mosby (Josh Radnor) compiling a list of things he's too old for.
The phrase has also made its way into the meme world, often changed remixed and repurposed with different older characters like Alec Guiness as Obi-Wan Kenobi and Ken Stott as Balin in The Hobbit trilogy.
– Matt Millikan
---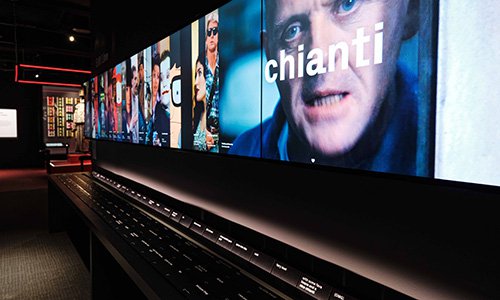 This essay was written for Edit Line
Create your own iconic film and TV moments in real time with Edit Line, an interactive experience in The Story of the Moving Image exhibition at ACMI.
Move physical blocks around to create a story from selected clips. Save your mini masterpiece with your Lens device and take it home with you.
---