Born in Mexico in 1971, Carlos Reygadas trained in international law at the University of Mexico. After completing his studies he relocated to London to take a Masters degree. From there he began working for the Mexican Foreign Service at the United Nations, preparing work for the International Penal Court. In 1997 Reygadas decided to quit his profession and moved to Brussels where he discovered a passion for cinema, visiting a cinematheque and voraciously viewing films by directors including Rossellini, Dreyer and Bresson. Rossellini would exert a mammoth influence in terms of allowing the reality of the filming environment to shape and inform the narrative. Bresson would likewise prove instructive in regards to working with non-professional actors and the adoption of a naturalistic approach to sound. It was however Tarkovsky that would really open the relative youngster's eyes. "When I saw his films I realised that emotion could come directly out of the sound and the image and not necessarily from the story telling".
Whilst preparing the necessary materials to gain entry to film school Reygadas met Diego Martínez Vignatti, an Argentinean director of photography who would work with the Mexican on three shorts and, later on Reygadas' remarkable two features, Japón (2002) and Battle in Heaven (2005). Of this period Reygadas has said "I had so many stories I wanted to tell and so many ideas in my head. I also acted as my own producer to remain realistic about what I could and couldn't achieve with limited means". Reygadas' application to film school was denied, allegedly on the grounds that he was already a filmmaker.
Completed with a team of newcomers, Japón, Reygadas' self-produced debut feature was presented at the 2002 Rotterdam and Cannes film festivals. One of the most outstanding and audacious films of its year, the film received a Special Mention for the Cannes Camera D'Or. Coming hot on the heels of works by Alejandro González Iñárritu and Alfonso Cuarón – though it is aesthetically a million miles from both Amores Perros (2000) and Y Tu Mamá También (2001) – the film was heralded as completing a major renaissance in Mexican filmmaking. Reygadas certainly offered evidence of its richness and diversity.
Japón concerns an elderly man (played by family friend and non-actor Alejandro Ferretis) who travels to a remote rural valley to commit suicide. Taking a room at a house high above the village with an elderly woman (played by Magdalena Flores, a local peasant) who faces the threat of eviction, little by little the man rediscovers reasons to carry on living. Shot in Super 16mm and making phenomenal use of the natural habitat, this parable-like tale was also remarkable for a final tracking shot set to Arvo Pärt's Cantus. Critically acclaimed for its uncompromising aspirations to a transcendental form of filmmaking, the film also established something of a pattern for Reygadas in terms of its enigmatic title and inflammatory cross-generational sex scene between Ferretis and Flores.
Described by its director as "a Mexico City set existentialist drama dealing with moral corruption", Battle in Heaven similarly screened at Cannes to a chorus of controversy and acclaim. Marcos (Marcos Hernández) and his wife (Berta Ruiz) kidnap a baby for ransom money but the plot goes terribly wrong when the infant dies. Seeking spiritual salvation, Marcos confesses his crimes to Ana (Anapola Mushkadiz), the prostitute daughter of the wealthy general Marcos chauffeurs, and so sets himself down a path of reckless abandon. The film climaxes at the Basilica during an intense religious festival in a teaming Mexico City.
Presenting a characteristically uncompromising vision of human folly, Reygadas' compelling second feature is also remarkably open to the possibility of redemption and grace. Again Reygadas almost exclusively casts non-professionals (Hernández worked as a driver to Reygadas' father at the Ministry of Culture), claiming that his requirement for the most natural performances possible necessitates a total lack of acting from real people who don't try to communicate meaning. Reygadas has since refuted charges that he exploits non-actors for his own artistic purposes, pointing to the trust that exists between himself and his players. The director has similarly dismissed accusations that he courts attention by deploying deliberately provocative images in his work. Battle in Heaven begins in near silence, Martínez Vignatti's camera tracking down to reveal the portly, middle-aged Marcos receiving a blow-job from the younger Ana. Reygadas has talked of his desire to show sexual activity between 'real' people and to avoid the sanitised version of sex and sexuality presented in mainstream culture. Reygadas also points out that closer inspection gradually reveals that we see that the man is nervous and that the woman is crying, so hinting at a sense of frustration and a longing for something better. Alongside the decadence the film presents, this longing for something better is viewed by Reygadas as the crux of Battle in Heaven.
Though Reygadas describes his second feature as an existentialist drama, it perhaps differs from Japón in that though dealing with internal conflict and a human being torn between his actions and his nature, this urban drama relates more specifically to a social crisis and issues that arise from the complex class arena in which Battle in Heaven is set. The film again deals with moral and spiritual themes that are irrefutably universal, but the closing pilgrim's procession to the Basilica of the Virgin of Guadalupe seems to suggest a more concrete grappling with the notion of Méxicanidad, that is a consideration of national identity and what it means today to be Mexican.
Retaining a fondness for evocative, somewhat unknowable titles that allow the audience to speculate for themselves, Battle in Heaven certainly advanced Carlos Reygadas's astonishing visual approach to the medium. The camera is perhaps more static this time around, with the director limiting himself to a single 360 degree panning shot in an effort to construct the language of the film more purely through its editing. There is also the close connection between image, sound and music with Reygadas incorporating pieces by Tavener and Bach to paradoxical effect. "I like contrasts. Beauty can be found side by side with ugliness."
Yearning to make a film of a calmer tone, Reygadas didn't want to shoot in the city. "For Silent Light (2007) I wanted the opposite. We had a crew of just eleven. This included production assistants so on the actual set we were often just seven or eight in number. We shot for three and a half months and were very much in contact with nature so I really wanted that kind of calmness around us."
Travelling through northern Mexico on a personal road trip, Reygadas became fascinated by the Mennonite community, a relatively secular Anabaptist religious group hailing originally from the North of Germany and Holland. Keen that each of his films communicate a particular feeling and already committed to exploring the "notion of a divided heart and the pain this causes," Reygadas sensed that the Mennonites and their monolithic culture shorn of the accoutrements of material wealth would provide the perfect setting. Characteristic of Reygadas, the plot is simplicity itself, focusing on the plight of Johan (Cornelio Wall Fehr), a respected husband and father who breaks the rules of his society by embarking on an affair with another woman (María Pankratz). Johan has been honest with his wife (Miriam Toews) about his adultery, but this does little to reconcile the conflicts raging within him.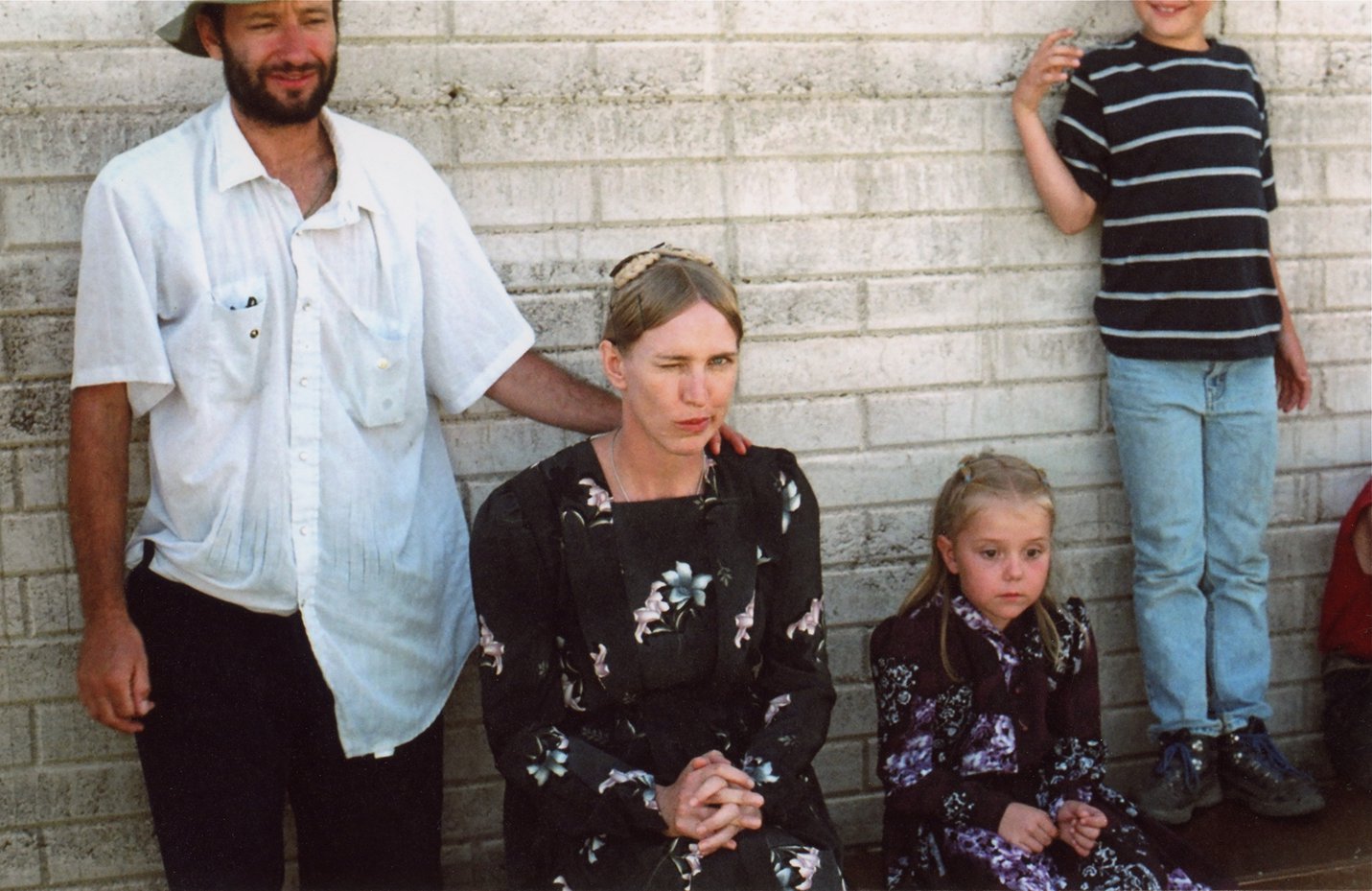 Working for the first time with cinematographer Alexis Zabé (Duck Season, 2004), Reygadas utilised natural elements and Internet purchased 1960s Soviet lenses, allowing the beauty of the Chihuahua landscape to slowly impose itself. "The place is so powerful and so beautiful that you can't but help to shoot it like that." The dividends are perhaps most evident in the startlingly executed opening and closing sequences, an extended time-lapse photography image revealing a night sky as it slowly turns from dawn to daybreak.
A philosophical and profoundly moving mediation on love and betrayal, Silent Light is inspired by Neo-Biblical imagery, the paintings of Camille Corot and perhaps most explicitly Dreyer's Ordet (1955). Shorn entirely of sexual explicitness (there is also a detour from both Japón and Battle in Heaven in an absence of score), the film's sole controversy is aroused by debate as to whether the denouement, a direct reference to the Dreyer work is homage or theft. The 'miracle' that closes the film is certainly evidence of the interest in religion that permeates Reygadas's work, the director describing this as a personal vision of things that passes to the camera without my even thinking about it. The religious setting arguably also makes the resurrection a little more palatable. 
Shooting in the Mennonite's traditional Plautdietsch language, Reygadas also follows his tradition of almost exclusively casting non-actors. "It was out of the question to use anything other than real Mennonites. To start with they are the only ones that speak Plautdietsch and it's clear that a Mennonite could not be better interpreted by anything other than another Mennonite. All of the main cast were from the region in which we shot but Miriam and María I had to cast from elsewhere because casting the female characters from this community proved impossible due to the clash between the tradition of the Mennonites and the Mexican machismo. For María I had to go to Germany and cast from the Mennonite community there." Reygadas' instincts serve him well and he teases out performances of remarkable intensity.
As well as coping with the patience required to shoot using natural resources – the decision to wait for heavy rain for one sequence led to a delay of many weeks – and in a language he does not speak or understand, Reygadas was also faced with the challenge of gaining the trust of a community wary of outsiders and of modernity. Reygadas joked that this failure to embrace new technologies proved his salvation, with the Mennonites lacking the access to the Internet that may have unearthed concerns about the sexual images that have punctuated the director's previous endeavours. Undoubtedly assisted by his casting approach, the filmmaker succeeded incrementally, little by little making penetrations and gaining a degree of acceptance. "One of the other principles of the original Mennonites is the idea of having to make one's own decisions and be responsible before God so they also did not bother or harangue either the people that decided to work on the film or myself or the crew." 
Silent Light demonstrates something approaching a complete mastery of sound and vision (though devoid of a score there is a tremendous incorporation of natural ambience) whilst assiduously avoiding existing merely as a coldly calculating exercise in technical bravado. Completing a hat trick of Cannes invitations, Silent Light narrowly missed out on the Palme d'Or to 4 Months, 3 Weeks and 2 Days but found solace in the award of a richly deserved Best Film Jury prize.
The next film from Reygadas, Post Tenebras Lux (2012), demonstrated a more entirely personal approach to filmmaking the blurred the boundaries between fact and fiction and which drew heavily on elements on his own personal life. This would prove a direction in which the director would continue to travel. 
Although largely non-linear in its structure, preferring instead to show a series of striking images from the past, present and possible futures, there is a clear centre to the film. Juan (Adolfo Jiménez Castro) is a wealthy industrialist who has chosen to live with his wife and two children away from the trappings of wealth and the city. Yet isolation in this superficially idyllic rural landscape seems to have brought little peace to his world. Juan's marriage to Natalia (Nathalia Acevedo) is suffering under the strain of sexual ennui, the banal rigors of bringing up young children and living in a community where he is clearly an outsider.
A gorgeous if allusive masterpiece examining marriage, poverty, class, gender, our place in nature and how evil lives with us in the most intimate and ordinary of places, there is a density to Post Tenebras Lux which truly repays repeat viewings allowing its myriad ideas to slowly rise to the fore and coalesce. Its central theme, signposted quite literally in an audacious manner very early on, is Juan's struggle to morally navigate the welter of everyday decisions we are all forced to make in life. The morality of family life is further complicated by Juan's post-colonial Mexican ethnicity and position as an employer and elite landowner in a country with an increasingly divergent wealth divide.
But what lingers long after this dense mood piece is not only the more striking images (including an incredible animated sequence featuring a demon) but also the subtler aspects of family life, the tender fragility of childhood and marriage, and some of the most beautiful haunting representations of nature ever committed to film.
Like all previous works from the director and a natural progression from Post Tenebras Lux, Nuestro tiempo (Our Time, 2018) is a hypnotic and provocative meditation on issues of the physical, spiritual and existential variety. Reygadas has always enjoyed making his audience uncomfortable, forcing them to engage with his work in a manner that is perhaps alien to more mainstream cinema. It's a commitment, if accepted, that pays rich dividends. 
Featuring the director and his wife Natalia López in the lead roles, the film follows Juan and Esther as they live on their remote but idyllic cattle ranch with their children. The couple has until now enjoyed an open relationship, but when Esther falls in love with an American horse trainer, she stops sharing details of her affair with her husband. The pain of not being in control leads to Juan questioning the conjugal arrangement and his own limitations and slowly but surely he begins to unravel, losing himself in a maelstrom of punishing recriminations and jealous emotions. 
Produced by Jaime Romandia, Reygadas's long term partner, and gorgeously and sensuously shot by Diego García, who also acted as the cinematographer on Apichatpong Weerasethakul's Cemetery of Splendour (2015), the film initially ruminates on life at the ranch (which is punctuated by excursions to Mexico City) and the joy of a rural existence unburdened by convention. The lives of the children (played by the real life progeny of Reygadas and López, an editor who has worked with Reygadas, Amat Escalante and Lisandro Alonso) seem especially carefree and idyllic as they frolic and play amongst nature. Clouds however begin to gather and Nuestro tiempo seamlessly segues into an incredibly courageous and bracingly raw portrait of a marriage relationship in crisis that is unafraid to both blur and probe the lines between fact and fiction. Initially evocative of Calendar (1993) by Atom Egoyan, the stakes here are arguably higher as the viewer is invited to ruminate on how much we are seeing is torn from reality. 
An elemental and endlessly fascinating work that contrasts the brutality of nature with the propensity for violence triggered by human emotions, this also reminds us that film and filming is an act of voyeurism. Like the other films in the Carlos Reygadas canon, it will leave you shaken and stirred. 
Jason Wood, is the Creative Director, Film and Culture: HOME and author of Contemporary Mexican Cinema, Faber 2006 (second volume forthcoming).