Writer-director Slaboshpytskyi's astonishing, Cannes Critics' Week Grand Prix-winning debut feature stands as one of the most remarkable films of the 21st century. Depicting a new student's rapid immersion into organised criminal activity at a decrepit boarding school for the deaf, its dialogue is presented entirely in Ukrainian Sign Language, delivered by deaf non-professional actors and accompanied by neither subtitles nor voiceover; nonetheless, it achieves an intensity of affect seldom approached in the cinema. The editing and cinematography, mixing long static shots with anxious roving camerawork, is by Atlantis director Valentyn Vasyanovych.
Language:
Ukrainian Sign Language
Also screening on Wed 27 July
About the program
Masterpieces of Ukrainian Cinema
2022 marks the centenary of Ukrainian feature filmmaking. This season assembles six masterworks of Ukrainian cinema, all canonised by the Dovzhenko Centre (the Ukrainian national film archive in Kyiv) and includes three landmark titles from the Ukrainian Soviet Socialist Republic era (1922–1991) – all of which were at ideological odds with the official doctrines of their times – and three from the 21st century...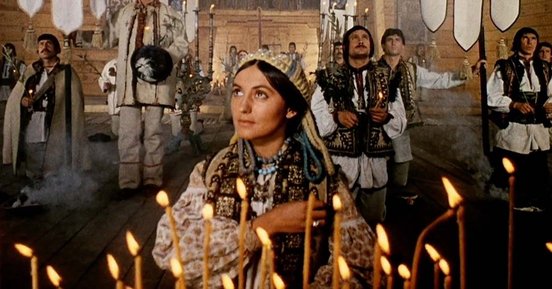 Read our COVIDSafe visitor guidelines, information on accessibility, amenities, transport, dining options and more.
About Melbourne Cinémathèque
Australia's longest-running film society, Melbourne Cinémathèque screens significant works of international cinema in the medium they were created, the way they would have originally screened.
Melbourne Cinémathèque is self-administered, volunteer-run, not-for-profit and membership-driven.