The Melbourne Cinémathèque & ACMI present
Volcano
Roman Bondarchuk
|
Ukraine, Germany, Monaco
|
2018
|
Unclassified (15+)
Noted documentarian and multi-hyphenate Bondarchuk's wryly hilarious fiction feature debut, originally conceived as a documentary, rapidly assumes Buñuelian fish-out-of-water dimensions as Lukas, an interpreter for the Organisation for Security and Cooperation in Europe, finds himself marooned in the steppe in Ukraine's south and subjected to a series of Kafkaesque challenges and frustrations. Serhiy Stepansky, a celebrated film sound artist whose credits include The Tribe and Atlantis, excels as the wide-eyed Lukas in his first acting role, while Vadym Ilkov's striking cinematography lends proceedings an equal measure of naturalism and surrealism.
Also screening on Wed 3 August
About the program
Masterpieces of Ukrainian Cinema
2022 marks the centenary of Ukrainian feature filmmaking. This season assembles six masterworks of Ukrainian cinema, all canonised by the Dovzhenko Centre (the Ukrainian national film archive in Kyiv) and includes three landmark titles from the Ukrainian Soviet Socialist Republic era (1922–1991) – all of which were at ideological odds with the official doctrines of their times – and three from the 21st century...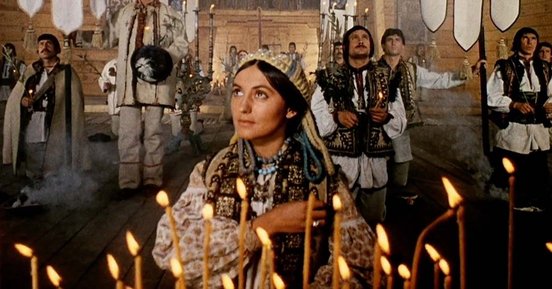 Read our COVIDSafe visitor guidelines, information on accessibility, amenities, transport, dining options and more.
About Melbourne Cinémathèque
Australia's longest-running film society, Melbourne Cinémathèque screens significant works of international cinema in the medium they were created, the way they would have originally screened.
Melbourne Cinémathèque is self-administered, volunteer-run, not-for-profit and membership-driven.