The Melbourne Cinémathèque & ACMI present
Atlantis
Valentyn Vasyanovych
|
Ukraine
|
2019
|
Unclassified (15+)
The setting is Eastern Ukraine in 2025, with the nation having emerged victorious in its war with Russia but with much of its land rendered uninhabitable. An ex-soldier with PTSD (Andriy Rymaruk) forges a connection with former archaeology student Katya (Liudmyla Bileka) as they struggle to retrieve the war dead on a volunteer mission across inhospitable terrain. Director, writer, cinematographer and editor Vasyanovych cast this Venice Horizons Award-winner – a "bleak apocalypse love story" (Glenn Kenny) – with non-professionals who held relevant military experience and lets the drama unfold over a series of stunningly composed and often – but not exclusively – stationary long takes.
Language:
Ukrainian with English Subtitles
Source:
Best Friend Forever
Courtesy:
Best Friend Forever
Also screening on Wed 20 July
About the program
Masterpieces of Ukrainian Cinema
2022 marks the centenary of Ukrainian feature filmmaking. This season assembles six masterworks of Ukrainian cinema, all canonised by the Dovzhenko Centre (the Ukrainian national film archive in Kyiv) and includes three landmark titles from the Ukrainian Soviet Socialist Republic era (1922–1991) – all of which were at ideological odds with the official doctrines of their times – and three from the 21st century...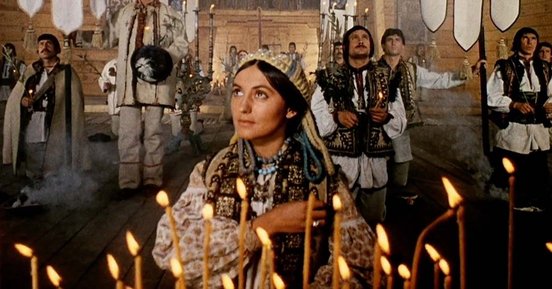 Read our COVIDSafe visitor guidelines, information on accessibility, amenities, transport, dining options and more.
About Melbourne Cinémathèque
Australia's longest-running film society, Melbourne Cinémathèque screens significant works of international cinema in the medium they were created, the way they would have originally screened.
Melbourne Cinémathèque is self-administered, volunteer-run, not-for-profit and membership-driven.