The Melbourne Cinémathèque & ACMI present
Earth
Alexander Dovzhenko
|
Soviet Union
|
1930
|
Unclassified (15+)
Dovzhenko's last silent film is a lyrical evocation of his native Ukraine and the theme of the lifecycle of humankind developed through the intertwining of images of life and death. The film charts the conflict between peasants and a landowner, reflecting the socialist practice of collectivisation, to create a film-poem of inestimable beauty. The last part of Dovzhenko's celebrated "Ukraine trilogy", James Agee called it a "picture for filmgoers who are prepared to take their cinema as seriously as Tolstoy took the novel". It co-stars Yuliya Solntseva, the celebrated actor and director who formed an extraordinary partnership with her husband, Dovzhenko.
35mm print courtesy of ACMI Collections.
Format:
35mm, Black & White
Language:
Silent with English intertitles
Courtesy:
Dovzhenko Centre
Also screening on Wed 27 July
About the program
Masterpieces of Ukrainian Cinema
2022 marks the centenary of Ukrainian feature filmmaking. This season assembles six masterworks of Ukrainian cinema, all canonised by the Dovzhenko Centre (the Ukrainian national film archive in Kyiv) and includes three landmark titles from the Ukrainian Soviet Socialist Republic era (1922–1991) – all of which were at ideological odds with the official doctrines of their times – and three from the 21st century...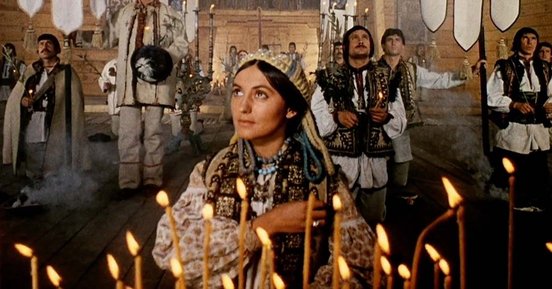 Read our COVIDSafe visitor guidelines, information on accessibility, amenities, transport, dining options and more.
About Melbourne Cinémathèque
Australia's longest-running film society, Melbourne Cinémathèque screens significant works of international cinema in the medium they were created, the way they would have originally screened.
Melbourne Cinémathèque is self-administered, volunteer-run, not-for-profit and membership-driven.