The Melbourne Cinémathèque & ACMI present
Brief Encounters
Kira Muratova
|
Soviet Union
|
1967
|
Unclassified (15+)
Shelved for 20 years by Soviet censors, celebrated Ukrainian writer-director Kira Muratova's first feature contains the building blocks of her experimental style including the use of flashbacks, deployment of unconventional narrative forms, montages of still photographs and audio discontinuities. Focusing on the realm of women, and depicting a love triangle between a provincial bureaucrat (played by Muratova), a wandering geologist (famed singer-songwriter Vladimir Vysotsky) and a country girl (Nina Ruslanova) trying her luck in the city, this is a documentary-like portrayal of Soviet life highlighting the divide between the urban intelligentsia and the underprivileged peasants.
Digital restoration courtesy of the Dovzhenko Centre.
Format:
DCP, Black & White
Courtesy:
Dovzhenko Centre
Also screening on Wed 3 August
About the program
Masterpieces of Ukrainian Cinema
2022 marks the centenary of Ukrainian feature filmmaking. This season assembles six masterworks of Ukrainian cinema, all canonised by the Dovzhenko Centre (the Ukrainian national film archive in Kyiv) and includes three landmark titles from the Ukrainian Soviet Socialist Republic era (1922–1991) – all of which were at ideological odds with the official doctrines of their times – and three from the 21st century...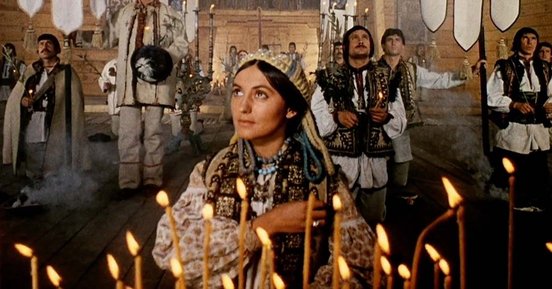 Read our COVIDSafe visitor guidelines, information on accessibility, amenities, transport, dining options and more.
About Melbourne Cinémathèque
Australia's longest-running film society, Melbourne Cinémathèque screens significant works of international cinema in the medium they were created, the way they would have originally screened.
Melbourne Cinémathèque is self-administered, volunteer-run, not-for-profit and membership-driven.